200 Games I Won't Play
Frequently, when someone finds out that I am a game designer they recommend a game to me.

"You have to play The Last of Us!"
"You must play through Kingdom Hearts 2."

"You have to play this game that I care about and feel is important!"

No, I do not.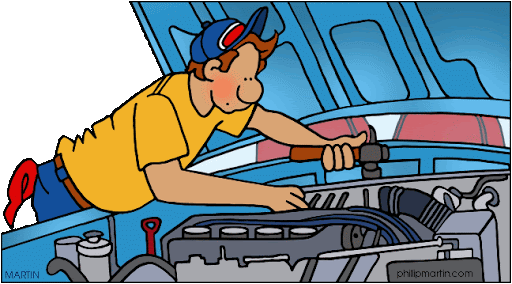 Illustration by Phillip Martin
I do not have to play Naughty Dog and Sony Computer Entertainment's The Last of Us. I refuse to have my time or money sucked away by media that does not enrich my life.
This list is the unshackling of the burden of cultural consumption. Will I get around to playing God of War (2018)? I will not 'get around to' any of these games. I will not even think that I will play them possibly. I refuse to play these games unless I am somehow otherwise forced or felt obligated to. This list will hold me accountable to not play them.
This list is a collection of games that I have not yet played any amount of and feel no pressure to play. Games that I have not played but have even the smallest inkling that I want to play have not been included in this list. Games that I have started, moved a character around the screen for 5 minutes and set down and any other larger amount of play are not included.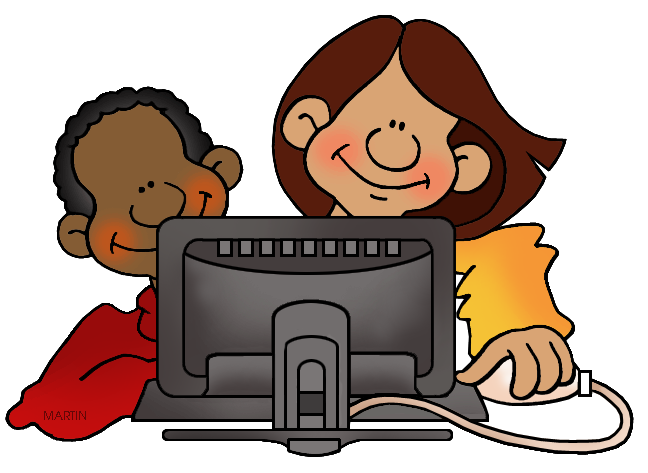 Illustration by Phillip Martin
In the Title section, many of these games I have thought of from looking at Metacritic, this website, and a majority of Noah Caldwell-Gervais videos I have watched. The 'Hours' section is based on looking at the top number for each of these games under the search results on HowLongToBeat. Most of these games, the amount of hours played is the average completion of the main story, but some of these are online multiplayer games where those numbers do not feel equivalent to a 'main story'. This list is in order from shortest to longest. Though the list is ordered that way, I do not necessarily feel more likely to play something like Firewatch over Hades for a couple minutes or so. However, I do think while making this list, seeing how short some games were made me remove them from this list.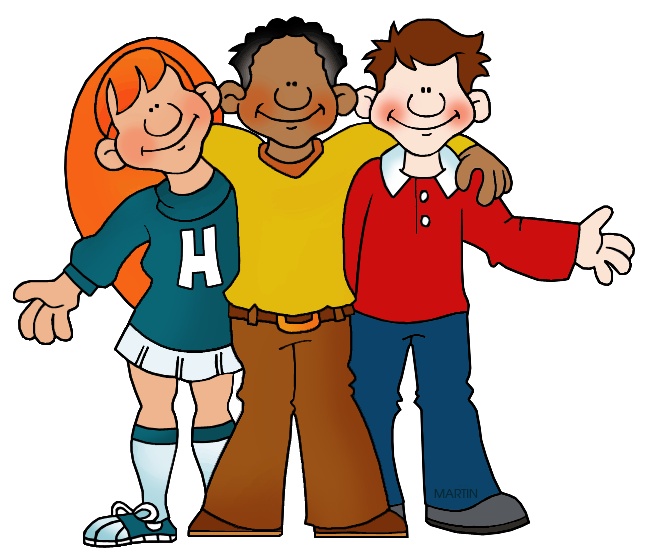 Illustration by Phillip Martin
This list is simultaneously a reaction towards a completionist mindset and social status linked to playing mass amounts of games, but also as a reversed game like list of the games that I have played. Some patterns may reveal the taste of games that I like. Take note of the gaps between game series as a clue to what games I have played or games that I would like to play.

I am firmly taking ownership of my not only my taste but my free time. I like to have an open mind to new experiences. However, by flushing my time down the toilet by playing games that I feel can predict what playing them feels like (and being correct) I may as well play the games in my head, watch a VoD, or not think about them at all.

This is only 200 games I will never play. There is an infinity of games that I will not play. Many of these games do not even exist yet. As time goes on I may come back to update this list when I find a game that I am for certain I will not play.
As per this twitter post, I will remove a game from this list, by striking it out, if a developer of these games retweets this list. Striking out a game from this list, does not mean that I will play it, it only means that now I will consider it.

| | |
| --- | --- |
| Title | Hours |
| Dear Esther | 1.5 |
| God of War: Betrayal | 2 |
| Journey | 2 |
| That Dragon, Cancer | 2 |
| What Remains of Edith Finch | 2 |
| Tacoma | 2.5 |
| Brothers: A Tale of Two Sons | 3 |
| Pinstripe | 3 |
| Titan Souls | 3 |
| INSIDE | 3.5 |
| Little Nightmares | 3.5 |
| Firewatch | 4 |
| Telling Lies | 4 |
| The Red Strings Club | 4 |
| Dream Daddy | 4.5 |
| Far Cry 3: Blood Dragon | 4.5 |
| Oxenfree | 4.5 |
| Red Faction II | 4.5 |
| Super Time Force Ultra | 4.5 |
| Crysis Warhead | 5 |
| Furi | 5.5 |
| God of War: Chains of Olympus | 5.5 |
| Into the Breach | 5.5 |
| Ruiner | 5.5 |
| A Way Out | 6 |
| F.E.A.R. 3 | 6 |
| Ghostbusters (2016) | 6 |
| Colony Wars | 6.5 |
| God of War: Ghost of Sparta | 6.5 |
| Shovel Knight | 6.5 |
| Crysis 3 | 7 |
| Far Cry Instincts: Evolution | 7 |
| Guacamelee | 7 |
| Jericho | 7 |
| Prey (2006) | 7.5 |
| Call of Juarez | 8 |
| Ori and the Blind Forest | 8 |
| Red Faction: Armageddon | 8 |
| Uncharted | 8 |
| God of War: Ascension | 8.5 |
| Night in the Woods | 8.5 |
| Crysis 2 | 9 |
| Dead Space 2 | 9 |
| SOMA | 9 |
| Uncharted 3 | 9 |
| Wolfenstein: Youngblood | 9 |
| The Banner Saga 3 | 9.5 |
| Crysis | 10 |
| God of War III | 10 |
| Homeworld: Deserts of Kharak | 10 |
| Jak X: Combat Racing | 10 |
| Star Wars: The Old Republic | 10 |
| A Plague Tale: Innocence | 10.5 |
| Conker's Bad Fur Day | 10.5 |
| The Banner Saga | 10.5 |
| This War of Mine | 10.5 |
| Uncharted 2 | 10.5 |
| Wolfenstein 2: The New Colossus | 10.5 |
| Alan Wake | 11 |
| BioShock 2 | 11 |
| Child of Light | 11 |
| Far Cry New Dawn | 11 |
| Pyre | 11 |
| Slay the Spire | 11 |
| The Banner Saga 2 | 11 |
| BioShock Infinite | 11.5 |
| Helldivers | 11.5 |
| Homefront: The Revolution | 11.5 |
| Ori and the Will of the Wisps | 11.5 |
| Dishonored | 12 |
| Far Cry Instincts | 12 |
| God of War II | 12 |
| Dishonored 2 | 12.5 |
| FTL: Faster Than Light | 12.5 |
| Hard West | 12.5 |
| The Outer Worlds | 12.5 |
| Dead Cells | 13 |
| Dead Space 3 | 13 |
| System Shock | 13 |
| Thief: The Dark Project | 13 |
| Bloodstained: Ritual of the Night | 13.5 |
| Red Faction: Guerrilla | 13.5 |
| Diablo | 14 |
| Metroid Prime 3 | 14 |
| System Shock 2 | 14 |
| Far Cry Primal | 14.5 |
| Far Cry Instincts: Predator | 15 |
| Uncharted 4 | 15 |
| Far Cry 3 | 15.5 |
| FreeSpace 2 | 15.5 |
| Outer Wilds | 15.5 |
| The Last of Us | 15.5 |
| Prey (2017) | 16 |
| The Evil Within | 16 |
| Dragon Quest II | 16.5 |
| Fallout 1 | 16.5 |
| Rogue Legacy | 16.5 |
| Dying Light | 17 |
| Far Cry 2 | 17 |
| Far Cry 4 | 17.5 |
| Far Cry 5 | 17.5 |
| Metroid Prime 2: Echoes | 17.5 |
| Watch Dogs: Legion | 17.5 |
| Mass Effect: Andromeda | 18.5 |
| Prison Architect | 19 |
| Shin Megami Tensei If... | 19 |
| This is the Police | 19 |
| Watch Dogs | 19 |
| Watch Dogs 2 | 19 |
| Grand Theft Auto: Vice City | 19.5 |
| Digital Devil Story: Megami Tensei II | 20.5 |
| Disco Elysium | 20.5 |
| God of War (2018) | 20.5 |
| Hades | 20.5 |
| Digital Devil Story: Megami Tensei | 21.5 |
| L.A. Noire | 21.5 |
| Horizon Zero Dawn | 22.5 |
| Fallout 3 | 23 |
| Final Fantasy IV | 23 |
| Vagrant Story | 23.5 |
| The Last of Us 2 | 24 |
| The Witcher 2 | 24 |
| Ghost of Tsushima | 24.5 |
| Mass Effect 2 | 24.5 |
| Mass Effect 3 | 24.5 |
| Sid Meier's Alpha Centauri | 25 |
| Hollow Knight | 26 |
| Torment: Tides of Numenera | 26 |
| Dragon Age II | 26.5 |
| Mount & Blade: With Fire & Sword | 26.5 |
| Path of Exile | 26.5 |
| Tom Clancy's Ghost Recon Wildlands | 26.5 |
| Dragon Quest IV | 27 |
| Fallout 4 | 27 |
| Shin Megami Tensei Nine | 27 |
| Shin Megami Tensei: Devil Summoner | 27 |
| Dragon Quest III | 27.5 |
| Fallout: New Vegas | 27.5 |
| Final Fantasy XV | 28 |
| Devil Summoner: Soul Hackers | 29 |
| Star Wars: Knights of the Old Republic | 29 |
| Final Fantasy III | 30 |
| Dragon Quest V | 30.5 |
| Fallout 2 | 30.5 |
| Fire Emblem: Awakening | 30.5 |
| No Man's Sky | 30.5 |
| 13 Sentinels: Aegis Rim | 31 |
| Shin Megami Tensei: Devil Survivor | 31 |
| Star Wars: Knights of the Old Republic II - The Sith Lords | 31 |
| Dark Souls 3 | 31.5 |
| Dark Souls 2 | 32 |
| Shin Megami Tensei: Digital Devil Saga | 32 |
| Shin Megami Tensei: Devil Survivor 2 | 32 |
| Final Fantasy V | 32.5 |
| Don't Starve | 33 |
| Planescape: Torment | 33 |
| Bloodborne | 34 |
| Fallout 76 | 34 |
| Final Fantasy 7 Remake | 34 |
| Shin Megami Tensei: Digital Devil Saga 2 | 34.5 |
| Final Fantasy VI | 35 |
| Diablo II | 35.5 |
| Pillars of Eternity | 35.5 |
| The Witcher | 35.5 |
| Mount & Blade II: Bannerlord | 36.5 |
| Days Gone | 38 |
| Dragon Age: Origins | 40.5 |
| Dragon Quest VI | 41 |
| Skies of Arcadia Legends | 41.5 |
| Shin Megami Tensei II | 42.5 |
| Shin Megami Tensei IV | 43 |
| Baldur's Gate | 44 |
| Skies of Arcadia | 45 |
| Baldur's Gate II: Enhanced Edition | 46 |
| Dragon Age: Inquisition | 46.5 |
| Dragon Quest IX | 48.5 |
| Final Fantasy XIII | 48.5 |
| Fire Emblem: Three Houses | 48.5 |
| Red Dead Redemption 2 | 48.5 |
| Tokyo Mirage Sessions #FE | 49.5 |
| Mount and Blade | 51 |
| The Witcher 3 | 51.5 |
| Neverwinter Nights | 53 |
| Shin Megami Tensei III: Nocturne | 53 |
| Shin Megami Tensei: Strange Journey | 54 |
| Darkest Dungeon | 56 |
| They are Billions | 56 |
| Dragon Quest XI | 57 |
| Dragon Quest VIII | 62.5 |
| Xenoblade Chronicles | 68.5 |
| Persona 4 | 70.5 |
| Dragon Quest VII | 73 |
| Apex Legends | 93 |
| Rust | 94 |
| Persona 5 | 97 |
| Mount & Blade: Warband | 118 |
| Final Fantasy XIV | 233 |
| Mount & Blade: Warband - Napoleonic Wars | 900 |
| League of Legends | 1476 |
| Dota 2 | 1595 |
Sincerely,
Blake Lee Andrews